518-B Cordova Road
Santa Fe, NM 87505
In the same shopping center as Trader Joe's

(505) 989-8818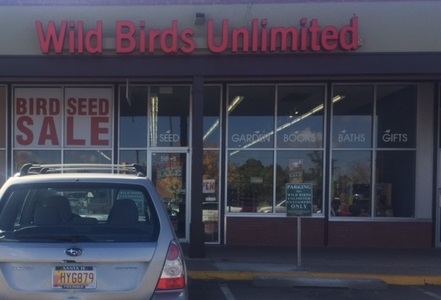 Ken and Matt Bunkowski Franchise Store Owners
View Our Store Site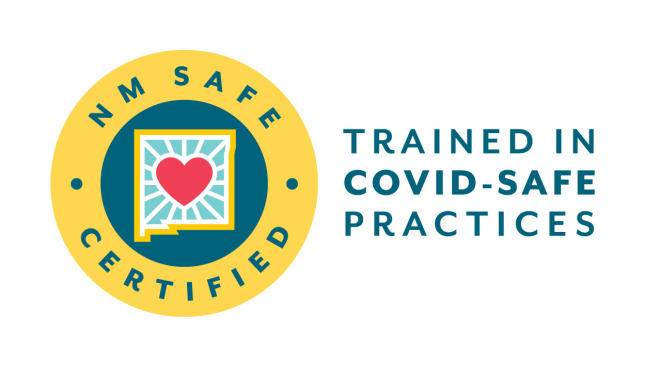 Ruby-crowned Kinglet. Look for them flitting around in your trees and shrubs especially if you sue suet or bark butter.
Dear Customers,
Enjoy feeding your birds. Hopefully it will bring a bit of calm in this storm. Bird activity has been great! We've had lots of Robins at customers' birdbaths and berry-producing shrubs and trees lately. One of our team spotted an Eastern Blue Jay at her Eldorado birdfeeder! We're seeing lots of Ruby-crowned Kinglets eating bark butter. A Los Alamos customer recently saw a juvenile Red-headed Woodpecker (rare but confirmed sighting). A Santa Fe customer spotted a Gray-crowned Rosy Finch (rare sighting) on the ground beneath her feeders hanging out eating with her juncos. Several of you have reported Brown Creepers creeping up the trunk of your trees looking for food (they love bark butter). Lots of nuthatch and woodpecker activity all around. Keep an eye on those feeders, the birds are giving us quite a show during these difficult COVID times.
OUR SHOWROOM IS OPEN.
We require masks and ask that you maintain at least a six foot distance from any of our team or other customers. We limit the number of customers in our store to a maximum of nine. Please know that our staff has successfully completed the online New Mexico COVID Safe Practices course and that we are considered by the State to be a COVID Safe Business.
WE STILL OFFER CURB-SIDE SERVICE.
-Phone in your order (505-989-8818) during normal business hours (Monday through Saturday, 10am-4:30pm)
-Pay with a credit card over the phone. Review the order with our sales associate very carefully. Feel free to order seed, seed cylinders, suet cylinders, thistle, feeders, etc.....
-Same day pick-up, Once you phone in your order, we will strive to have it ready for you to pick up the same day.
-Call the store when you arrive to the parking lot and we will load your bird food supplies and payment receipt into your vehicle. Just open your trunk and we'll do the rest. Please wear a mask if you get out of your car
---